When it comes to reloading, Hodgdon Powder has the widest variety of high-quality smokeless propellants available.
Hodgdon Powder Co. has perfected a superior, spherically-flattened shotgun powder with the use of cutting-edge technology. For superior ballistic performance, Hodgdon TITEWAD is a great alternative to traditional spherical propellants because of its low charge weights, soft muzzle report, minimal recoil, and minimal residue. This excellent propellant meters exceptionally well and is best used with 7/8-, 1-, and 1 1/8-ounce loads in 12 gauge. Just like its catchy slogan suggests, "a little goes a long way!"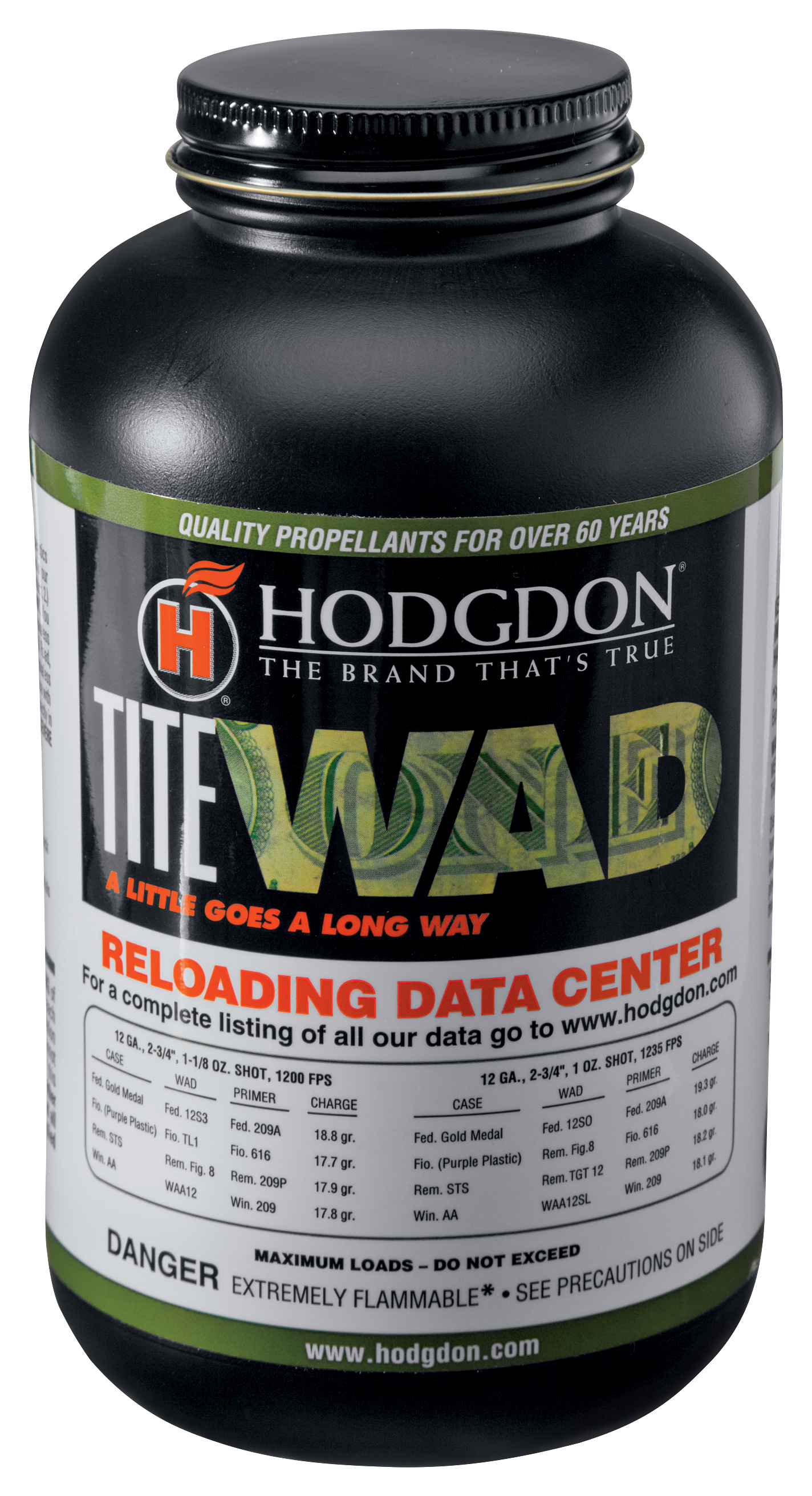 Caution Regarding Smokeless Powder:
Do not exceed the loads listed in the reloading manual.
Never combine powders of different types, brands, or origins.
Never replace smokeless powder for Black Powder or any alternative for Black Powder.