For any type of reloading project, Hodgdon Powder carries the broadest selection of high-quality smokeless propellants available.
Hodgdon HS-6 is a finely spherical, double-based propellant that finds widespread use in both pistol and shotshell ammunition. When it comes to the performance of pistol cartridges, HS-6 excels in a variety of calibers, including 9mm, 38 Super, 40 S&W, and 10mm Auto. When used in shotshells, HS-6 produces excellent heavy field loadings in 10 gauge, 12 gauge, 20 gauge, and even the efficient and effective 28 gauge. These gauges are used in shotshells. The HS-6 spherical propellant is truly remarkable in its class. The HS-6 is an exact replica of the long-defunct Winchester 540.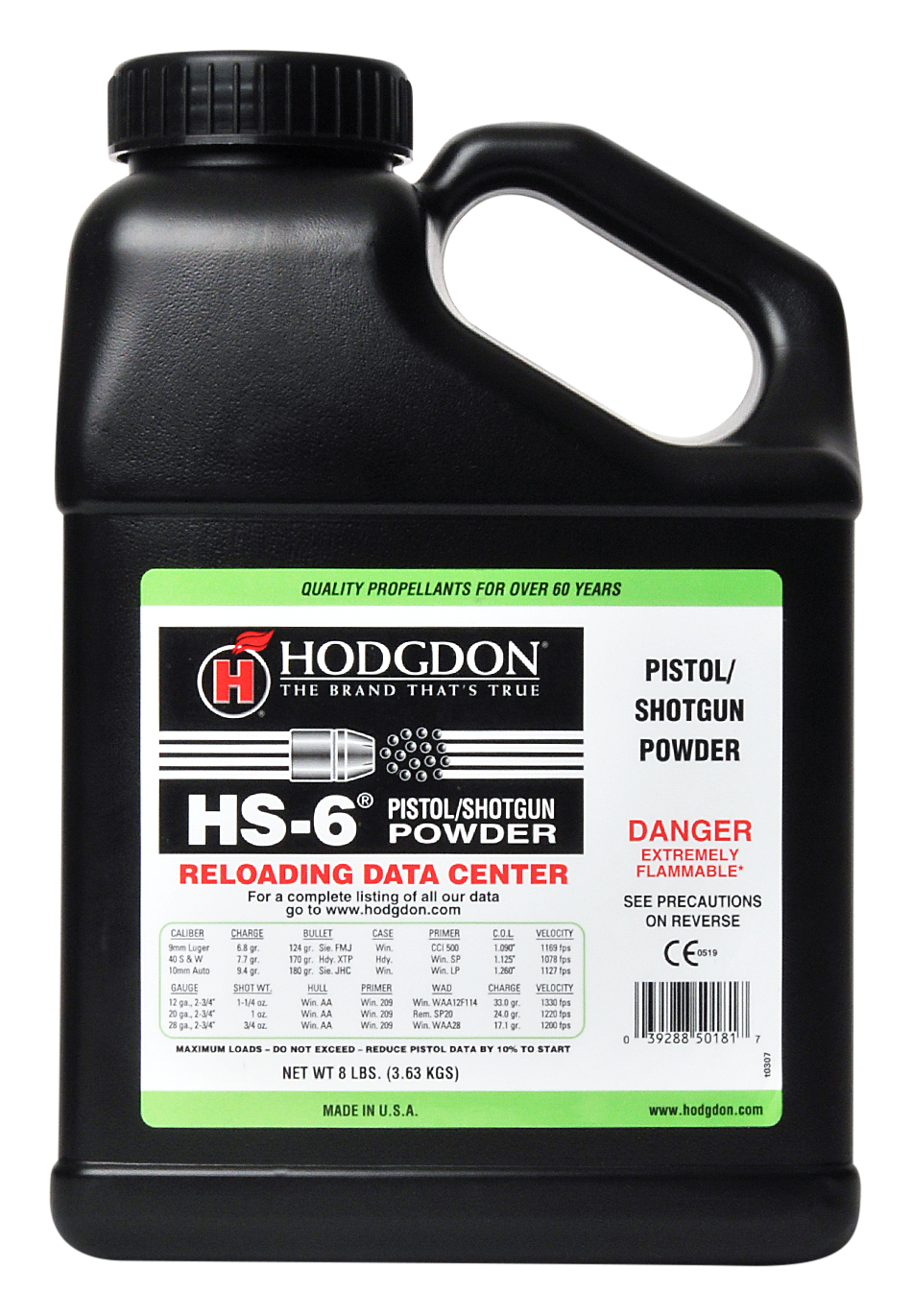 A Word of Caution Regarding Smokeless Powder:
It is imperative that you do not go above the loads that are specified in the reloaders guide.
Never, ever mix any powders, regardless of the type, brand, or origin of either powder.
Never attempt to use smokeless powder as a substitute for black powder or any other form of black powder substitute.