Accurate No. 2 Smokeless Gun Powder
When it comes to powders, Accurate Powders offers just what it advertises it will provide. We have developed and field-tested smokeless powders for pistols, rifles, and shotguns in order to ensure that they have the highest possible level of accuracy and efficiency.
Accurate Powders exclusively employs the most qualified ballistic specialists and makes use of components of the highest possible quality to ensure that their products improve the performance of every type of rifle.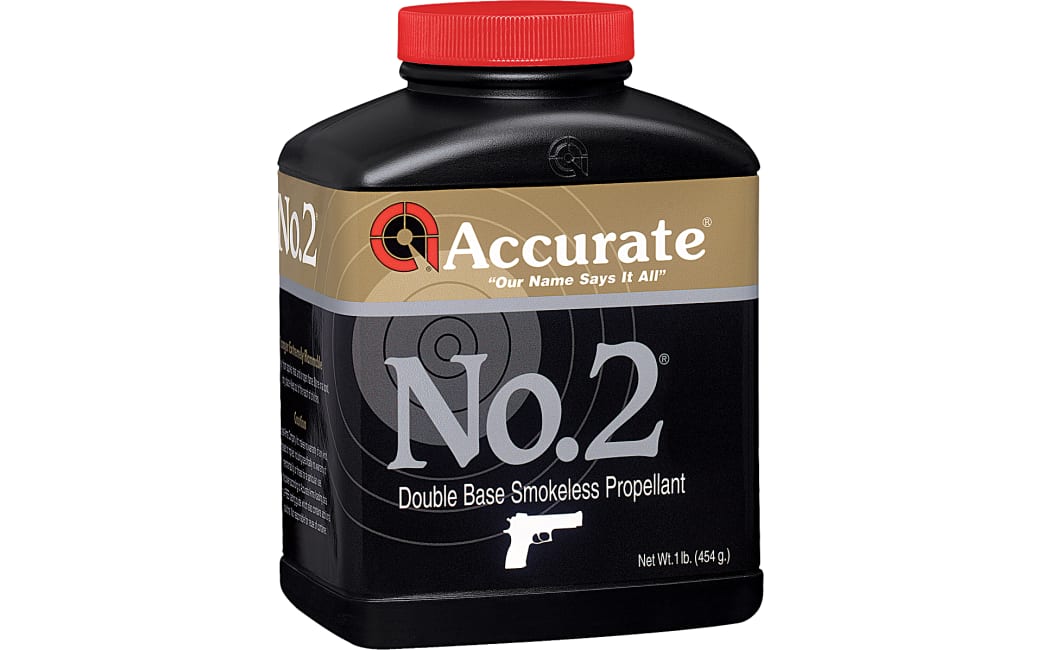 It is a double-base, spherical pistol powder that burns very quickly and is ideal for use in a broad variety of handgun calibers. Accurate No. 2 is referred to as "Accurate No. 2." Because of its modest recoil and little muzzle flash, the No. 2 is an excellent option for concealed carry circumstances requiring a short barrel.
Due to its low charge weights and lack of position sensitivity, No. 2 powder is a popular and easy option for shooters who regularly fire a high number of rounds from their handguns. This makes it a popular choice among competition shooters.
Warnings from the Manufacturer Regarding the Use That Is Intended for Their Product:
Never, ever try to fire more rounds than what the reloading guide indicates is safe to do so.
Never combine powders, regardless of the brand or where the powder came from.
In situations when Black Powder is necessary, smokeless powder should under no circumstances be used as a replacement.